Injured?
Lawyer

UP
Put Our Years of Experience On Your Side
San Antonio workers' compensation & personal injury lawyers who are committed & passionate about fighting for your rights. We have successfully handled thousands of cases for over a decade & are always available for you day or night.
San Antonio Personal Injury Attorney
Representing Wrongfully Injured Victims in Texas
Day in and day out, negligent people put others in harm's way. Without a moment's notice, one act of negligence can lead to a lifetime of pain for an innocent person.
However, the law provides options for those who are injured by the negligence of another party. To pursue these legal options, you should consider reaching out to an injury lawyer in San Antonio.
If you are suffering the consequences of someone else's actions, you have the right to take legal action. The Law Office of George P. Escobedo & Associates, PLLC is here to help.
As dedicated workers' compensation and personal injury attorneys in San Antonio, we've helped hundreds of clients seek the compensation that they need to recover from injuries and get back to their lives. We can help you understand whether you qualify for workers' compensation benefits and then help you fight for them.
Our personal injury firm also handles a wide range of workers' compensation cases. We can also help you understand the rules of eligibility for workers' comp and can walk you through the process of filing a claim.
In addition, we also extend our services to those who need help with all kinds of personal injury cases, including auto accidents, oil field accidents, 18-wheeler accidents, and wrongful death.
Our legal team will help investigate your claim, gather supporting evidence, and build you a strong case. Our personal injury lawyer near you will negotiate with the insurance companies involved, and if we cannot agree on a fair settlement, our attorney will fight for your rights in court. We will do whatever is in our power to help you secure the just compensation you deserve.
Contact the personal injury and workers compensation attorneys in San Antonio at (210) 807-3178 or online for a free consultation. Se habla español.
Call

(210) 807-3178

for A FREE CONSULTATION
If you are a worker who suffered an injury while on the job, we understand how overwhelmed and stressed you must be about your situation. This is especially true if you are the primary breadwinner in your household. How will you be able to provide for your family?
What if you can no longer work at the same level as you once did? These are some of the many questions that have probably crossed your mind since your workplace accident.
Fortunately, workers have the right to file for workers' compensation when they sustain injuries on the job. If you need reliable legal guidance with a workers' comp case, you have come to the right place. For more than a decade,
The Law Office of George P. Escobedo & Associates, PLLC has been successfully representing injured individuals across Texas. We are ready to help you cope with your injuries too.
Call (210) 807-3178 or fill out our online contact form to speak with our injury lawyers in San Antonio.
Committed & Passionate Advocacy

Free Case Evaluations

Thousands of Successful Case Results

Over a Decade of Experience

Spanish - Speaking Services

Available 24/7
Marks of Dedicated Advocacy & Client Care
Fighting for Personal Injury Victims in San Antonio
Don't Settle for Less Than What You Deserve
With an unfaltering passion for the law and an unyielding dedication to helping her clients, Attorney George P. Escobedo and his team deliver results-driven representation to injury victims throughout the San Antonio area. Our personal injury lawyers in San Antonio, TX are determined to obtain the maximum compensation in every case we handle.
Fierce and fearless in the courtroom, Attorney George P. Escobedo remains caring and compassionate in his communication with clients. By striking this delicate balance in his practice, he and his team can ensure that every client walks away with a positive experience.
The insurance company might try to tempt you with a lowball settlement offer, but we can diligently ensure that you get the full compensation to which you are entitled.
With our firm on your side, you will be positioned for success and may be able to receive substantial financial compensation for the expenses your injury has incurred.
Our San Antonio Personal Injury Attorneys Are Dedicated to Your Recovery
With a comprehensive understanding of how insurance companies work, our legal team knows how to effectively pursue personal injury and workers' comp claims.
Our firm takes great pride in conducting thorough investigations and uncovering the evidence needed to prove negligence.
Whether you were injured in a car accident or harmed while driving a delivery truck, our firm will fight to recover the full compensation you deserve. From the negotiation table to the courtroom, we are fearless and refuse to back down from a fight.
Let our injury lawyers in San Antonio protect your rights and best interests inside and outside the courtroom. Contact us today at (210) 807-3178 to schedule a free consultation!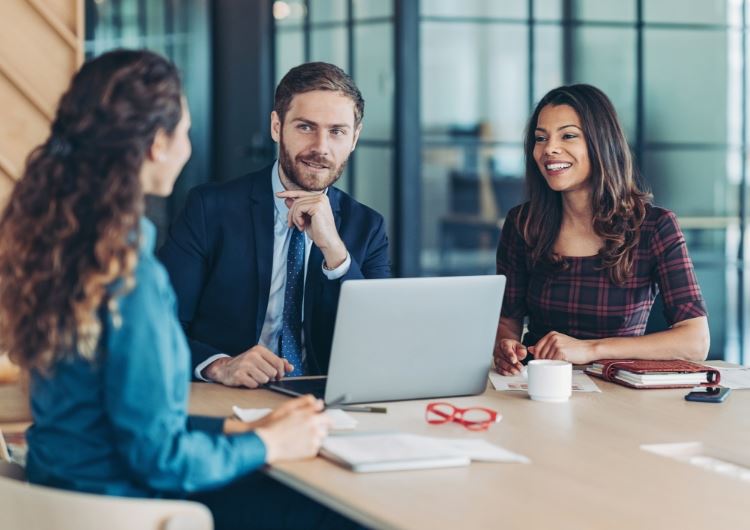 We Are Relentless & Dedicated to Protecting Our Clients' Rights
You probably have many questions & concerns about taking legal action against the person or party responsible for your injuries. This is perfectly understandable. The Law Office of George P. Escobedo & Associates, PLLC is here to stand at your side, every step of the way.
We believe that negligent employers or another third party should be held responsible for their actions or oversight. We will make sure your claim is filed in an appropriate & timely manner to help you ensure that you get the benefits you need. We strongly encourage you to contact us as soon as possible.
Attorney George Escobedo and his team enjoy developing strong attorney-client relationships and earning 100% of her clients' trust. We are confident that our San Antonio workers' comp and personal injury attorneys can build an airtight case on your behalf that proves the negligent party's liability. We prioritize your well-being, and we are persistent in our efforts to secure positive results.
For all your personal injury and workers' comp legal needs, contact George P. Escobedo and his team at (210) 807-3178 or online for a free consultation. Se habla español.